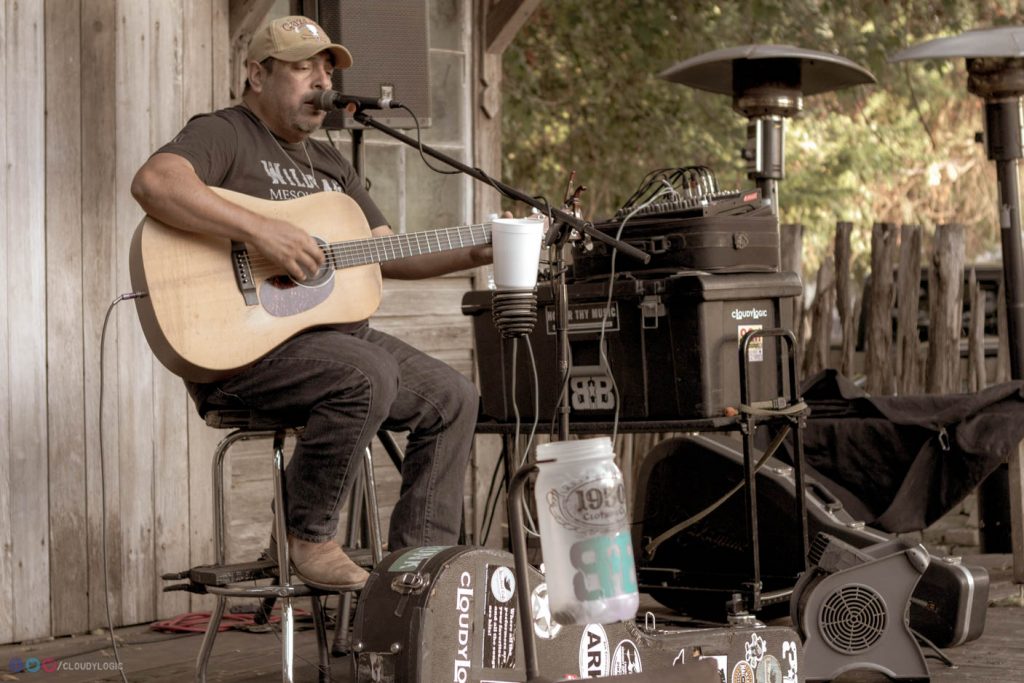 Who is Buddy Vargas?
Buddy Vargas is a Grammy nominated songwriter/musician, and his love for music and performing has had him "chasing the dream" for more than 20 years, while writing songs and touring Texas and the region. He performs over 200 shows per year, has written a number of hits for many Tejano and Spanish regional acts, all while continuing to hone his craft at writing, recording and performing. You can read his full bio here.
Buddy sometimes refers to his act as a 1 man 3 piece band, and the unique sound he achieves really sets him apart from most acts that you see around town. This helps him deliver performances with the sound of a full band, and are more engaging for the audience, especially those that love to dance!
Cover Songs
During his live shows, you'll hear Buddy perform covers of some of your favorite country music artists! He'll play a variety of music from both current artists as well as some from the 80's and 90's. You might even hear covers of Bob Dylan, Johnny Cash and The Beatles, to name a few. Take a moment to watch this video to get a sampling of the types of cover music you can expect at a show, as well as an idea of Buddy's 1 man 3 piece band sound:
Original Music
While enjoying Buddy's renditions of many of your favorite country tunes, you can also expect to hear some original songs, including a mix of fan favorites as well as brand new material. And, quite often you might just hear something that he is playing for the first time! While you're here, check out this video showcasing some of Buddy's original songs that he plays during a live show:
Upcoming Show Schedule
Buddy is always adding more shows to his schedule, so check back frequently to get the latest information, and find out when he's playing in your neck of the woods!
Thanks for stopping by, and I hope to see you down the road! – Buddy Vargas